Welcome to the
Crypto Pops Society
The Crypto Pops Society is a collection of 5.000 unique Pops with 64×64 pixel art images, generated algorithmically on the Binance Smart Chain (BCS). Most are Human, but there are a few rarer types mixed in: Zombies, Animals, Robot and even the odd Constellation.
There are exactly 5,000 of them, each with their own ostensible personality and unique combination of distinctive, randomly generated features.




Types and Attributes
A combination of different attributes mixed together makes sure each one of the 5,000 is entirely unique.
Road Map
Many more opportunities, events, and special surprises are to come...

To us, the community comes first.
The main goal is to make sure your investment and our mint are as successful as possible, to achieve all of our goals.
We will also constantly work to release the best value and quality possible.
We will announce our drop release date once we are satisfied with the project's quality and technical parts to ensure the best minting experience.
Phase 1 - 25%
CryptoPops Over The World
We want to show you that you made the best choice to join CryptoPops and make sure that your investment is profitable.
To do this we plan to do, massive marketing with a marketing expert who does 7-figure e-commerce and a lot of influencer marketing will be done.
Phase 2 - 50%
Additional benefits for CryptoPops members include
Owning Pop has the opportunity to Stake to get Moncake.
Tickets to participate in the Do to earn M2C platform.
Tickets to participate in Monnfts Play to earn MiniGames.
Phase 3 - 70%
CryptoPops City
We are planning to build a virtual city (Museum)
for our community, the CryptoPops community will have access to private events in the Metaverse.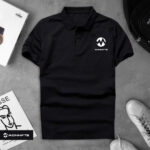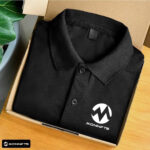 Phase 4 - 100%

Developing blockchain projects is different from conventional projects. Developers after announcing and releasing the product will almost no longer have the right to interfere and modify. It is the investors who will be responsible for the changes they have made to the smart contract.
At the same time, the fixed number of 5,000 Pops makes Pops valuable and limited. Even if creators could make more Pops, they would not be recognized in the market. This has proven equality and fairness for everyone when entering this playground.
Because once created, the manufacturers locked it up and the ownership control code was injected into the BSC blockchain network. By the time the Pops are released on the blockchain, the producer has lost his control to create more or own the Pops.
Currently, Monnfts is raising funds for the rights and child protection association affiliated with Unicef. We will spend 20% of our profits to help disadvantaged children in the country and around the world.
Besides, to promote and support investors $MON has come with difficulties with the Dev team. We will put 20% of profits into liquidity and accelerate the development of MON token value.
The rest of the money raised Monnnfts focuses on developing the $MON ecosystem